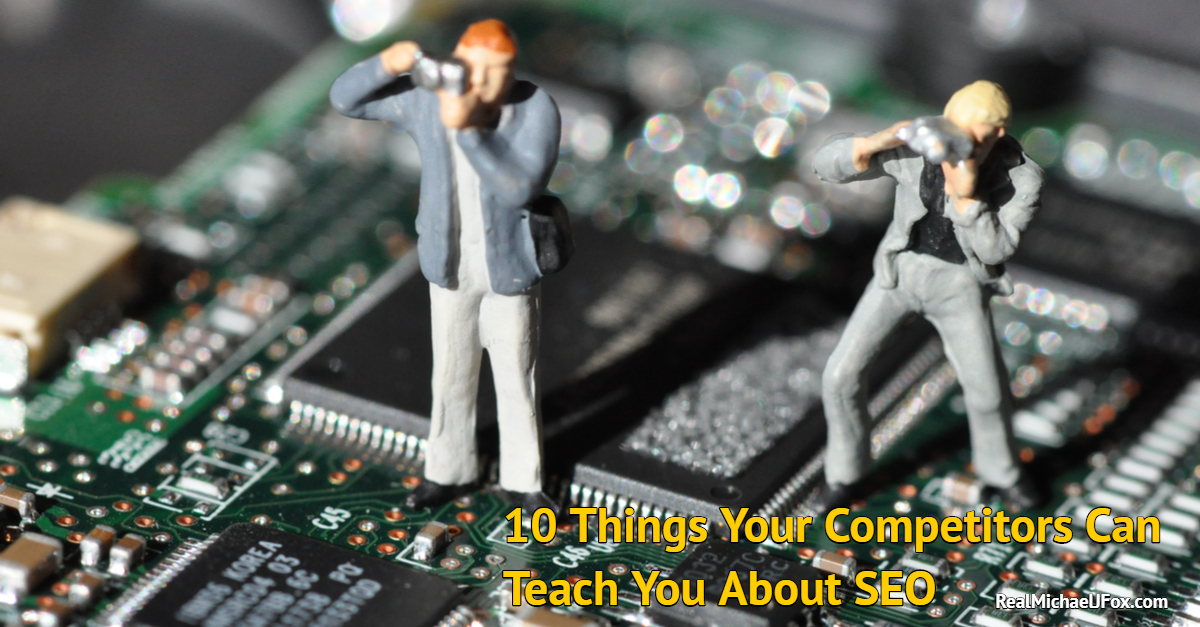 Your competitors SEO can teach you a lot about SEO these days. Competition is tough, especially when you're competing with the same product or service. But your competitors can offer more than competitive rates or services. Have you examined your competitors SEO lately? Have you dissected the company website and checked out the blog content? Even more importantly, have you implemented SEO correctly? These tips will help you see your competitor in a whole new way.
Conduct Thorough Product Analysis
Research the products they offer and find out how to include it in the products you offer. Put an innovative twist on what they offer combined with your expertise.
Implement Backlinks
Check out their blogs and website content to find out how and what they're linking. Identify their high-authority links before you start your link-building strategies.
Related: How To Get To The Top of Google Search Results
Keyword Determination
As with the proper determination of your business' brand and blog topics, keyword selection is extremely important. Resources such as The Google Keyword Planner offer an excellent way to analyze long-tail keywords.
Related: Is Your Content Ready for Virtual Assistants?
Multimedia Campaigning
Successful competitors are using images and videos to engage and promote their business. They also include relevant keywords within the descriptions too. Go back and add relevant keywords to all multimedia on your website.
Related: What is Affiliate Marketing: Step-by-Step Guide
Using Local SEO
In order to reach your leads, identify your competitors' local SEO strategy. Scope out their profiles and local online directories to get an idea of their consistency. Do they interact with the local viewers? How active are they with their contact information?
Examine Your Audience
When identifying your competitors' social media or blog posts, scroll to the comments. The comment section is a great way to get to know the likes and dislikes of the audience in which you share your competition.
Social Media Status
Have you considered how they are engaging with their customers? What platforms are they using, what are they posting (content, videos, pictures, etc.) and how often do they post? These questions will help you determine how you can use social media to interact with your leads.
Related: How To Build a Social Following
Displaying Your True Identity
When you visit a competitor's page, are you instantly aware of what they're selling? If not, go back to your own website and ask yourself the same question. Are you clear about your service or product?
Blogging
What is your competition telling others in their blog section? More importantly, do they even have a blog? Your competition should be blogging relevant topics to what they offer.
Related: How To Build A Solid Blog Foundation
URL Structure
Check the competitors' URL. Chances are that they've optimized it to be SEO friendly.
Give your strategy a once-over and don't be intimidated by your competition! You need to continually keep an eye on your competitors SEO in order to stay ahead of them.  Let SEO and marketing experts help lead a successful path for your business.
Related: How To Build SEO Strategies Effectively
What's My SEO Score?
Enter your URL to generate an SEO report
jQuery(document).ready(function($) { $.post('https://www.realmichaeljfox.com/wp-admin/admin-ajax.php', {action: 'wpt_view_count', id: '2608'}); });