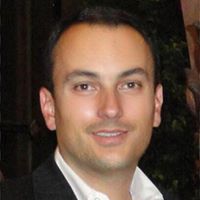 If you want to learn internet marketing from the experience of an established eCommerce marketing expert, then you came to the right place.
This blog will help you with SEO, link building, traffic generation, sales funnel creation, lead pages, affiliate marketing, social media, ebooks, conversion rate optimization, WordPress blogs, and last of all how to make a six-figure income blog and profits.
I'm the Real Michael J Fox
My name is Michael Fox and I am the Real Michael J Fox.  I didn't change my name due to duplication in the Actor's Guild like the other guy really named Michael Andrew Fox. I was born in London, England and transferred to the United States as a child when my father decided to seek out the American Dream.  My father was a Scientist working for S.C. Johnson & Son in the UK. After inventing a few patented and highly successfully commercial products,  he obtained the opportunity to transfer to the United States to their worldwide headquarters in Racine, WI.
I started my career in Finance and Real Estate building big box shopping centers for Lowes, Home Depot, Best Buy, Michael's, Cost Plus World Market, Kohler, Target and Walmart.  When eCommerce started taking off I switched to online storefronts and web marketing. This included integrated marketing campaigns with some of the largest home improvement brands in the United States.  I became the President/CEO of the company and led the business to over $500 Million in revenue. If I can sell that much home improvement product online then believe I can teach you how to sell almost anything online.  It's all about SEO, traffic, offers and a good sales funnel.  In 2014 we sold the business to a multi-billion dollar distributor for many millions.  I would love to share the details but I am bound by a Non-disclosure agreement.
In The News!
Burke, Michael.  "Local e-commerce business soars — Projected revenue of $50 million". Racine Journal times, Oct. 9, 2010.
BizTimes Staff.  "Racine plumbing fixture retailer sold to Hajoca".  BizTimes, Jan 13, 2015.
Cruz, Clarissa, Oprah.com.  "Easy Kitchen Upgrades That Make a Major Impact". Huffington Post, Oct 20, 2015.
SEO and Affiliate Marketing are my Passion
SEO is the ultimate adrenaline rush in online marketing.  It can't simply be purchased and there is something to be said about that.  It's like a souped-up Hot Rod where your competition doesn't know what you have hiding underneath the hood.  There is no prouder moment than when I rank websites on Page 1 above industry giants.
The Google Algorithm is constantly updating.  I love the challenge of using best practices and staying on top of the new algorithm roll outs.
Related Article: What is Affiliate Marketing? Your Complete Roadmap
Why I set up this Blog?
I realized that my true value was my personal knowledge and experience in SEO, sales funnels, email and paid search. A great way to monetize my assets would be in a blog where I can showcase that experience, teach others how to see the same success, and of course monetize the blog to advertisers based on traffic generated.  My passion is in SEO and my proudest accomplishments are ranking eCommerce sites for the #1 spot on Google SERP on Page 1 for some of the largest brands in America.
There are many sites out there promising immediate results for a small quick fee. You will find yourself in trouble with Google penalties like some of my competitors who tried to buy there way to the top.  Only to spend a fortune trying to disavow an Google penalty they can't get out of.  Buying links, paid directories and link farms banned by Google. It is not easy and I can attest to that. You have to put in the work to get there the right and ethical way.  I decided to set up this blog so I could share my learnings and provide good ethical advice and tutorials to those who are willing to learn the simple steps.
If you wan't to learn from an expert who has been around the block, then all you have to do is enter your email above and click "Yes, Subscribe now!"
Related Article: How To Start A Blog and Make Money Online
Follow Me
You can follow me on one of the many social media networks listed throughout my site.  Please share!