Everything You Need to Know About Content Marketing
Content marketing. You've heard about it. In fact, it is supposed to be the "marketing of today." But what is it, exactly, and how does it work?
If you're not sure, you're not alone.
Content marketing has become one of the most popular marketing methods on the web, but it can also be confusing for people who are new to the space. If you're one of them, here's what you need to know about content and its role in the marketing environment of today.
What Is Content Marketing?
First things first, what's the difference between content marketing and digital marketing?
The answer is simple: there isn't one.
Digital marketing is the blanket term that refers to content marketing and other online marketing methods. While most content marketing is digital marketing, not all digital marketing is content marketing.
Now that we've laid that out, let's move on to a more specific definition of content marketing. According to Content Marketing Institute, content marketing is:
… a strategic marketing approach focused on creating and distributing valuable, relevant and consistent content to attract and retain a clearly-defined audience — and, ultimately, to drive profitable customer action.
Ready to expand on that a bit? How's this: Content marketing is any form of digital (or print) marketing that uses content to sell a product. That content includes flyers, brochures, white papers, ebooks, blog posts and social media material. Need an example?
The History of Content Marketing
Let's go way back to the first example of content marketing, according to the Content Marketing Institute's timeline.  It showed up in 1732 when Benjamin Franklin started publishing the Poor Richard's Almanack. The Almanack worked to promote and popularize his printing business.

[Image source: Content Marketing Institute]
Old Ben was not the last to discover the power of content. In fact, the tradition took off in the centuries following his initial push. Here are a few examples of content marketing throughout history:
1882. The Edison Electric Lighting Company Bulletin enters circulation. The bulletin was designed to spread the word about the perks of electric lighting, and to educate people on why they should have it.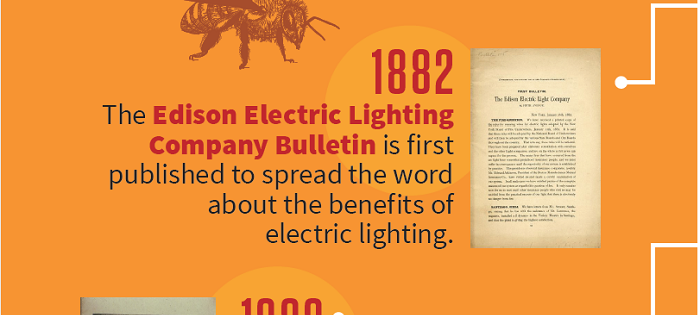 [Image source: Content Marketing Institute]
1900. Michelin starts publishing the Michelin Guide, which helps drivers find good food and lodging while on the road. The guide is still published today.
1987. LEGO announces the launch of its Brick Kicks magazine, which has since become LEGO Club magazine.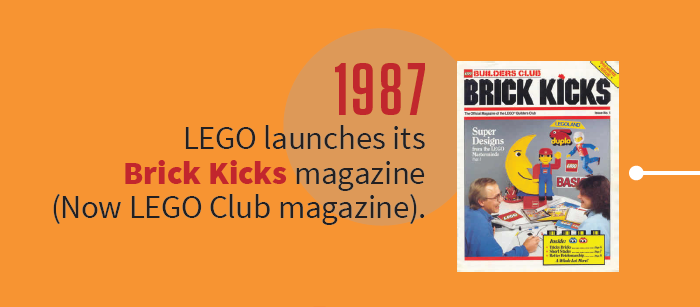 [Image Source: Content Marketing Institute]
2000. Content Marketing Institute makes its debut on the web and, 11 years later, launches Chief Content Officer magazine.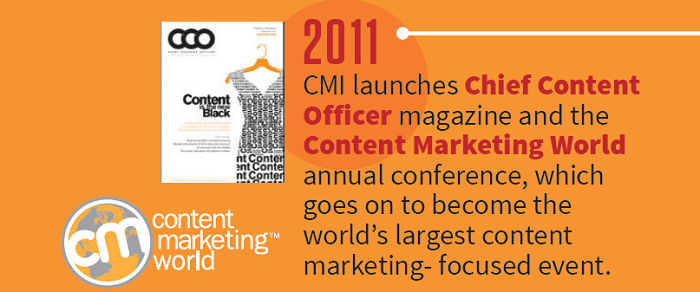 [Image Source: Content Marketing Institute]
There are dozens of other examples of content marketing in history. These examples include content adoption by companies like GE and Ford Motor, as well as Google algorithm updates designed with online content in mind.
Offline vs. Online Content Marketing
Not all content marketing material is digital. In fact, there are two very distinct facets of content marketing: online and offline. Here is a breakdown of each.
Offline Content Marketing
Offline marketing is what you see in the early marketing examples listed above. It is offline material designed to educate and inform a group of consumers. Ben Franklin's Almanac and the Edison Company's bulletin are both great examples.
Offline content marketing is far from dead, though. Plenty of companies still use it in the form of brochures, direct mail and physical media placements.
#1 Offline Example – Marvel Comic books
If you thought the offline comic book industry was a dying channel, think again.  The comic book industry is on fire and this can't be said for other offline channels where brands would tell stories.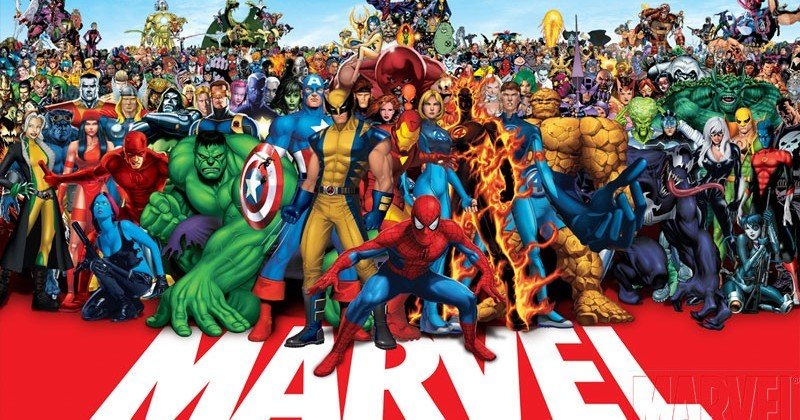 In the 1960's, Stan Lee and his team created Marvel Comics.  The company still dominates the comic book industry with the art of "story telling" by combining visual content with a great story.
While the comic book industry had record sales of $1.085 billion last year, it pales in comparison to the merchandise sold around those comics books.
In 2009, The Walt Disney Company acquired Marvel Entertainment for a mere $4 billion.  In 2017, Disney was the top merchandise licensor with $56.6 billion in merchandising sales.
What does this mean?  If you have great story telling, you can make a mind-blowing amount of money marketing and selling products.  The story must come before the product.  In this case Disney bought the story telling which is the content marketing.  They wrapped their product merchandising expertise around those stories to make billions in revenue.
#2 Offline Example – Blogs
The quickest way to provide great story telling, around products that you can well is with blog posts.
You no longer need graphics teams, publishers, and printing presses to put out magazines any more.
If you have the ability to write engaging stories, you can create beautiful graphics with cloud based drag-and-drop graphic design templates. This will allow you to create engaging content that will attract hundreds of thousands of viewers each month.  All you have to do is publish a hand full of blog posts per week.
Keep in mind that the content must be useful, compelling and inspiring for your visitors.
That's why brands like Whole Foods use a content marketing strategy of featuring content such as photos and recipes on their homepage, instead of deals store locators.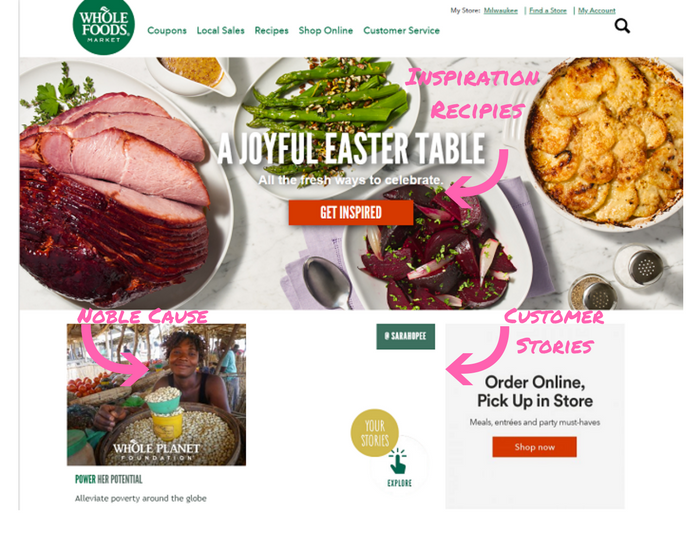 On their Whole Story Blog,  Whole Foods provides beautiful food photos, recipes, Instagram food photos from Whole Foods shoppers as well as tips on how to eat healthy or save money shopping.
While this content marketing strategy is adopted by major brands, single independent bloggers can build massive audiences in the same way.
James Altucher, an entrepreneur and hedge fund manager, is a great blogger success story. After losing everything twice, he started being honest and confessing his secrets on his blog.  After a few years of blogging, James has become a top 10 influencer where his blog posts get thousands of social shares and engagement.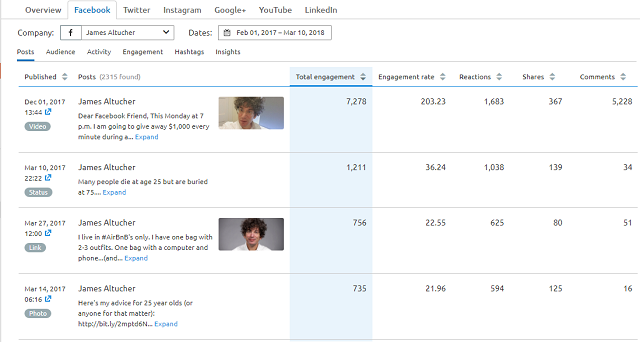 This entrepreneur and beloved blogger, has built a massive following over the years. His email subscriber list has grown to a few hundred thousand subscribers which produced $10 million in revenue. James became an email millionaire selling his books and info products to his loyal followers.
Running a blog has minimal costs outside of the time to craft and write your stories. You can use many analysis tools to measure your effectiveness and engagement to hone in on what readers like best.  What's great is that you can build up a loyal following before you ever selling anything.
The payoff is that you will have a loyal base of followers willing to buy your products and offers when you are ready to start selling.
#3 Offline Example – Netflix, From the days of Soap Operas
In 1930, the first Soap Opera aired on television.   It was titled "Painted Dreams" and the radio series was broadcast in weekday time slots when the primary target audience would be housewives. Thus, the shows were aimed at and consumed by a predominately female audience.
The continuous open narrative shows, typically end on some sort of cliffhanger, and the season finale.  The episodes were filled with daily drama dating back to the opera format.
Most housewives in the 1930's would listen to the shows while cleaning their homes.  Naturally, the Soap industry wrapped their brands around the content and started advertising soap commercials. The stories sold product.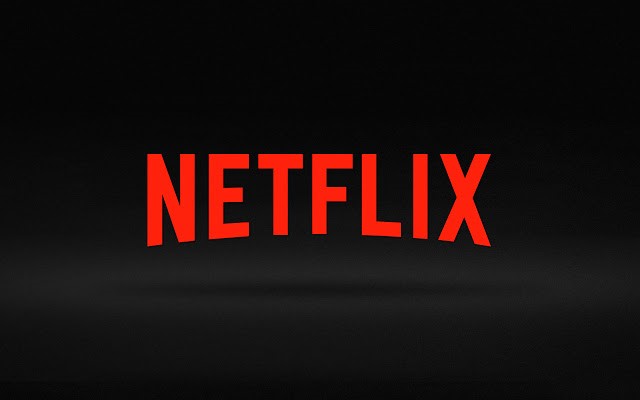 [Image source: Netflix]
Lets move forward a few years.  What is a soap opera today?  Opera-like dramas, cliffhangers, binge watching with all episodes at your fingertips…
Sounds a lot like Netflix to me! Don't you think?
Netflix is also a good example of the power of storytelling. The $6 billion dollar streaming video service has started telling their own stories with shows such as House of Cards, Stranger Things, Daredevil or Orange Is The New Black.
The show Daredevil is a Marvel classic and is financed and produced solely by Netflix.  Notice that the Marvel content marketing keeps spinning round and round. Netflix is now turning more Marvel comics into Netflix shows like Jessica Jones.
With Netflix telling great stories, it is beginning to foray into merchandising which could be a multi-billion business for Netflix in the years to come.  For the 2017, 3rd quarter earnings call, Netflix CEO Reed Hastings and other executives donned "Stranger Things" Christmas sweaters as a stunt to promote their second season as well as their new merchandising deal with Target Stores. Target recently announced that it was pulling CD's from its shelves. We believe Netflix merchandise will start replacing such media on store shelves.
#4 Offline Example – Viral Commercials
In today's world of TV advertisements, an ad needs to compete for our attention with non-branded viral video content. For an ad to be consumed and shared on YouTube, it needs to be entertaining, compelling and have a shareable story.
The ones that get our attention are the hilarious viral commercials from Super Bowl ads each year.
This one is called the 2017 Kia Niro 'Hero's Journey' Starring Melissa McCarthy. This one ran during the 2017 Super Bowl and was the sixth most watched YouTube ads of 2017.
The commercial is classic comedian McCarthy in a slapstick video for Kia's new record-setting fuel economy car. Kia focused on social responsibility while at the same time being entertaining and compelling.
McCarthy plays herself in "Hero's Journey," with many perilous situations to save many world causes. The ad debuted along with an artificial intelligence (AI) chatbot called NiroBot which allowed viewers to interact with it via Facebook Messenger during the Super Bowl game.
The commercial was viewed by millions of viewers during the Super Bowl. It then went viral on YouTube garnering another 26 million views and shares in 2017.
Online Content Marketing
Online content marketing is by far the most prominent version of content marketing out there today. Besides being well-suited to the digital sales environment, online content is also lucrative.
Upward of 90 percent of organizations use content marketing efforts. Today, content costs 62 percent less than traditional marketing but produces three times as many leads.
#1 Online Example – One of the First Viral Videos
Try and imagine back to 2005, before the help of YouTube, where people downloaded videos to watch them offline or forwarded them via chain email. Comedian John Cleese helped create one of the first viral videos on the internet.
Livevault is an automated disk backup system IT company that sells services to IT professionals in corporate America.  The video producers developed the concept because they felt it would be a truly entertaining and cost-effective method to get the message out to potential LiveVault customers.
Cleese tells the story of hapless IT managers that suffer from Back-Up Trauma which is a psychosis that takes hold when out-of-date tape-based backup systems fail. The video concludes with 3 options. 1) To take a virtual tour of the Institute for Backup Trauma, including a free online screening test for the symptoms of backup Trauma, 2) LiveVault solutions. 3) Whatever you do don't click the third button.
The video generated an overwhelming response from their target audience with nearly 300,000 downloads within 3 months of release.
Viral video became an entirely new medium.  Rather than targeting potential customers, the viral video attracted an audience. This makes the viewer more receptive and increases the likelihood of purchases.  The video publishing market is very cluttered today, which makes it hard to stand out.  However, if you create a high-quality content and entertaining video, you might have a viral hit.
#2 Online Example – Bloomberg Business Week
Bloomberg Business Week is another content publication that learned how to use the internet when they released their own 38,000 word essay online.
"What is code?" was the essay by Paul Ford that Bloomberg Business Week published in 2015.
The attention span of the average internet user is thought to be that of a squirrel.  Keep it short or they will quickly run away.  This essay was anything but short as it accounted for an entire double issue of the magazine.  Long blog posts are 900 words and this was 40 times that.  All the more reason this was such a content marketing success.
Bloomberg provided something of value.  The article recognizes that the world now belongs to people who code, and those who don't understand it will be left behind.  The issue is devoted to demystifying code and the culture of the people who make it.
This prompted many shares and reads and has made their content very popular. They didn't even lose money publishing this for free!  If anything they gained readership as many visitors will return and become customers of the magazine.
The key learning is that the success was not from the pure length of the content Paul Ford put out, but the quality of content. The article is a great example of long-form content. Paul didn't just list out his items, he added details to all of his points which made his content extremely valuable.
#3 Online Example – Redbull Stratos
The Redbull Stratos campaign was one of the most remarkable campaigns I have ever witnessed.  Redbull created its own sporting event that become one of the most successful PR stunts of all time. The brand continually promotes that Redbull "gives you wings" and they for sure had wings in this stratospheric free fall exceeding human limits.
Redbull focuses on the lifestyle instead of the drink and does this by great story telling related to the ideals that their drink offers to consumers.
[Image source: Red Bull Stratos]
On October 14, 2013, Felix Baumgartner jumped from a balloon in the stratosphere of space 128,000 above the earth. His freefall jump had him flying toward the earth at supersonic speed before parachuting to safety.
Redbull has a very captivating story. They went through all the issues that they encountered over a several year mission to make this happen. This allowed them to share their experiences with their audience and it made us feel like we were part of the journey.  The story was dramatic and extreme which provided valuable content to us followers.
The event was a massive success for Redbull and provided them with global exposure.  The stunt got them over three million tweets on Twitter.  It transformed social media campaigns launching through a ground breaking YouTube live stream.  The event dominated the national news.
They made history, turned it into major news and then marketed it.
#4 Online Example – GoPro Camera Sponsorship
Not every brand is as fun and exciting as GoPro.  This is a brand that masters the art of telling stories through their brand.  The stories are so powerful that they capture the interest of mass audiences.  Their videos have millions of Youtube views and they have turned their brand into a lifestyle campaign.
Their product is a great way to create visual content and their product goes where you and your sport go which is literally everywhere in the world. The best way to market their product is by showing everyone how great it is taking video anywhere.
Therefore, they sponsor all kinds of sporting events like extreme skiing, car racing, sky diving, mountain biking, surfing and even a Wingsuit Flight Through 2 Meter Cave by Uli Emanuaele
GoPro has figured out that user generated content is a way for them to engage with their fans. They encourage their fan base to upload videos of their GoPro experiences and share them with the world.   GoPro then runs marketing campaigns where users can enter contests and win prizes for uploading videos and contributing to their platform. Their strategy is a master piece in how to boost your brands visibility while engaging your audience at the same time.
GoPro had me hooked after watching a view of their videos on YouTube.  I immediately went out and bought a GoPro Hero camera and strapped it on to my ski poles, sports car, road bike and wakeboard boat tower.  I took the below video of myself skiing and Breckenridge, Colorado and then uploaded it to YouTube.
How Companies Use Hybridized Content Marketing
Today, it is rare to find a company that uses all digital or all offline content marketing. Instead, most companies use a hybridization of both. This allows them to reach larger audiences and make a bigger impact with their marketing budgets.
Need an example of how this may work in real life? Consider a company like a car wash. That car wash likely has a website populated with digital content, a blog that gets updated once a week, and social media accounts that help to popularize special events.
That's all digital content marketing. The same car wash, though, might send out flyers and promotional materials to promote sales. That is offline content. When used together, these two essential types of content form a complete and lucrative content marketing strategy.
#1 Hybrid Marketing Example – Gary Vaynerchuk
Only one example required here and it's none other than Gary Vaynerchuk, the king of content marketing.
Gary claims he hustles 24/7 and that is the only pillar to success.
[Image source: Gary Vaynerchuk]
If you've watched Gary, you will know that he videos himself while in the car between meetings and travel providing his tidbits of advice.  On the way to the airport one day he decided to tweet out a simple message asking his Twitter fans to post their cell numbers for him to call.  He had a few minutes to spare while going to the airport and wanted to call a fan to wish them a happy holiday.
The Case for Content Marketing
If you've ever thought all the hoopla around content was a bit overplayed, it's time to think again. For many reasons, content marketing truly is the marketing of choice for the modern world.
And this makes sense. In addition to being lucrative, affordable and flexible, content is also one of the only ways to get around the ad blockers, spam boxes and click-throughs that plague traditional marketing. In a world where more than 615 million devices use ad blockers, high-quality, original content is one of the few surefire ways to win the hearts of your customers.
Today, 60 percent of customers report enjoyment in reading content from their favorite brands. Now the only question is, is your brand giving them anything to chew on?
In today's world, anyone can use content marketing to their advantage with a small marketing budget.  It all about telling stories and that's what sells.
So what's your story?  How are you using content marketing in your digital strategy?
What's My SEO Score?
Enter your URL to generate an SEO report
jQuery(document).ready(function($) { $.post('https://www.realmichaeljfox.com/wp-admin/admin-ajax.php', {action: 'wpt_view_count', id: '2724'}); });