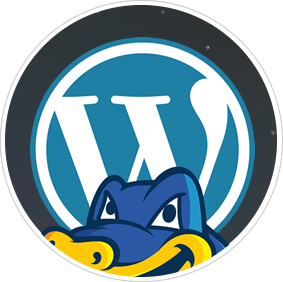 One of the first questions I get, from potential entrepreneurs wanting to start their own blog, is that they don't know how to install WordPress or setup hosting plans. These technical barriers prevent would be bloggers from ever starting their blogs.  Cpanel configurations, name servers and decisions on where to host a blog appear to be technical jargon for programmers or IT professionals.
Don't worry!  In today's world there are good hosting providers that can set you up with one click hosting and one click WordPress Installation.
It's really easy.  I will show you how to set up hosting with a free one click WordPress blog installation.
Features You Need from Your Hosting Account
Easy Control Panel
1-Click Script Installs

$100

Google Adwords Credit
$100 Bing Ads Credit

Email Marketing

Constant Contact

45 day

Money Back Guarantee

24/7/365

Technical Support

Free

WordPress Migrations
There are no strings attached. This offer is being sponsored by HostGator. They are the official web host of all my WordPress blogs. They are the ones paying me to do this. If you were to pay someone to install WordPress and the plugins for you, it would cost you at least $100.
To get the free WordPress installation service, all you have to do is order a web hosting plan from HostGator. You can order the WordPress Optimized or dedicated WordPress hosting plans. Once you are logged into your hosting plan, the click on the WordPress – 1 click installation.  It's that easy.  From their you can set up of of the many built-in templates or search the built in Mojo Marketplace for thousands of popular WordPress templates.
Click Here to Order Your New WordPress Blog
Most bloggers are surprised to learn that annual web hosting fees are not as expensive as they expect.
Get 25% Off Any Web Hosting Plan
Hostgator WordPress hosting plans start as low as $3.95 per month for a single domain. However, I have an amazing deal that will give you an even better deal. I have a custom coupon code that will give you 25% off that every day low price.
Simply order the your web hosting and enter coupon code MICHAELFOX25 into the coupon field. This will reduce the price of any hosting plan by 25%.
Not only will you get your hosting at an amazing discount, but every hosting plan at HostGator comes with $100 of Google AdWords credit and a $100 Bing Ads credit. You can use those $200 in credits to advertise and promote your new WordPress blog. Start your blog for 25% off, get WordPress and plugins installed for free with 1-click installation. You won't find a better WordPress web hosting deal anywhere!
If you're ready to start blogging today, and I mean RIGHT NOW, then head over to HostGator, order your hosting plan and you will be up and running in 15 minutes.
Hostgator's FREE migration service will transfer your existing WordPress site to HostGator. Need help? Learn from their WordPress experts. Consultation services are included with some plans to ensure you have everything needed to get started on the right foot.
You'll also discover valuable tips and tools within Hostgator's managed hosting platform, including easy access to popular WordPress templates in MOJO Marketplace.
Click Here to Order Your New WordPress Blog
What's My SEO Score?
Enter your URL to generate an SEO report
jQuery(document).ready(function($) { $.post('https://www.realmichaeljfox.com/wp-admin/admin-ajax.php', {action: 'wpt_view_count', id: '2003'}); });